At Chelston Hall we are very keen to help young people with their problems & provide information.
We know that it is important for you to feel that you can come and talk to us if you need to, so we have put together some information to help reassure you that we are here to help.
We know that sometimes you just need to be able to read some practical information to help with a problem or issue.
Please feel free to read articles that we add from time to time on this page and let us know if you feel there is something that should be here that we haven't yet included.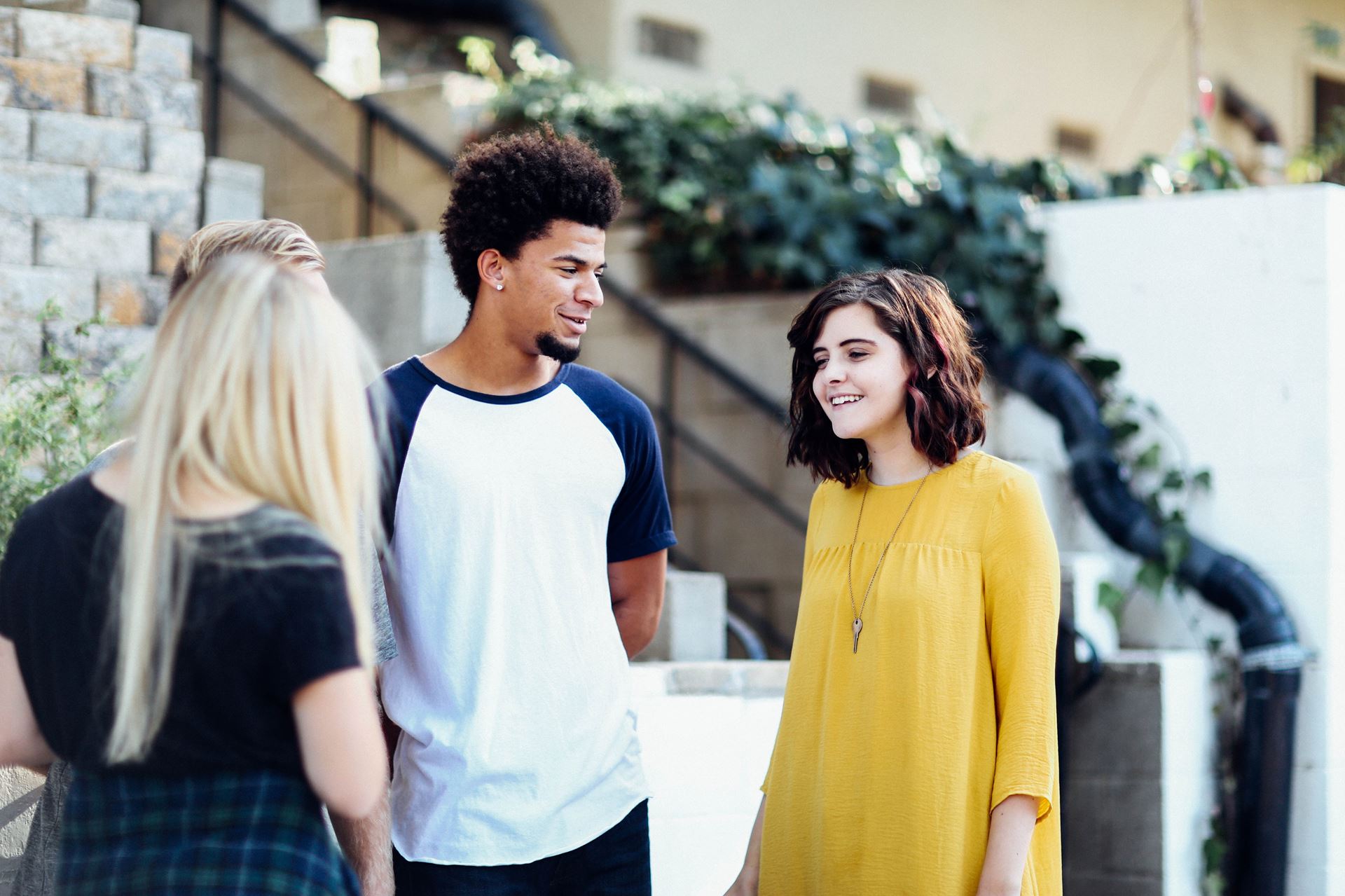 Confidentiality
To our younger people (under 16 years), You have the right to confidential advice. Please feel free to ask a member of staff if you have any worries about what you might choose to say to us. We want to help.
All the staff at this practice have to be discreet about your presence here and respect your privacy. You can be sure that anything you discuss will stay confidential, even if you are under 16. We will not say anything to anyone, including a member of your family, care workers or teachers, without your permission.
The only reason we might have to consider passing on confidential information you have shared with us without your permission would be to protect you or someone else from serious harm and we would always try to discuss this with you first.
All health professionals are bound by the same duty to respect your confidentiality in the same way. Staff may ask a lot of questions particularly when you are younger to check your understanding of what's happening. Even if it is decided that you may not be mature enough to make a decision about a treatment, the discussion will still be confidential unless you were in any danger.
We look forward to listening to you.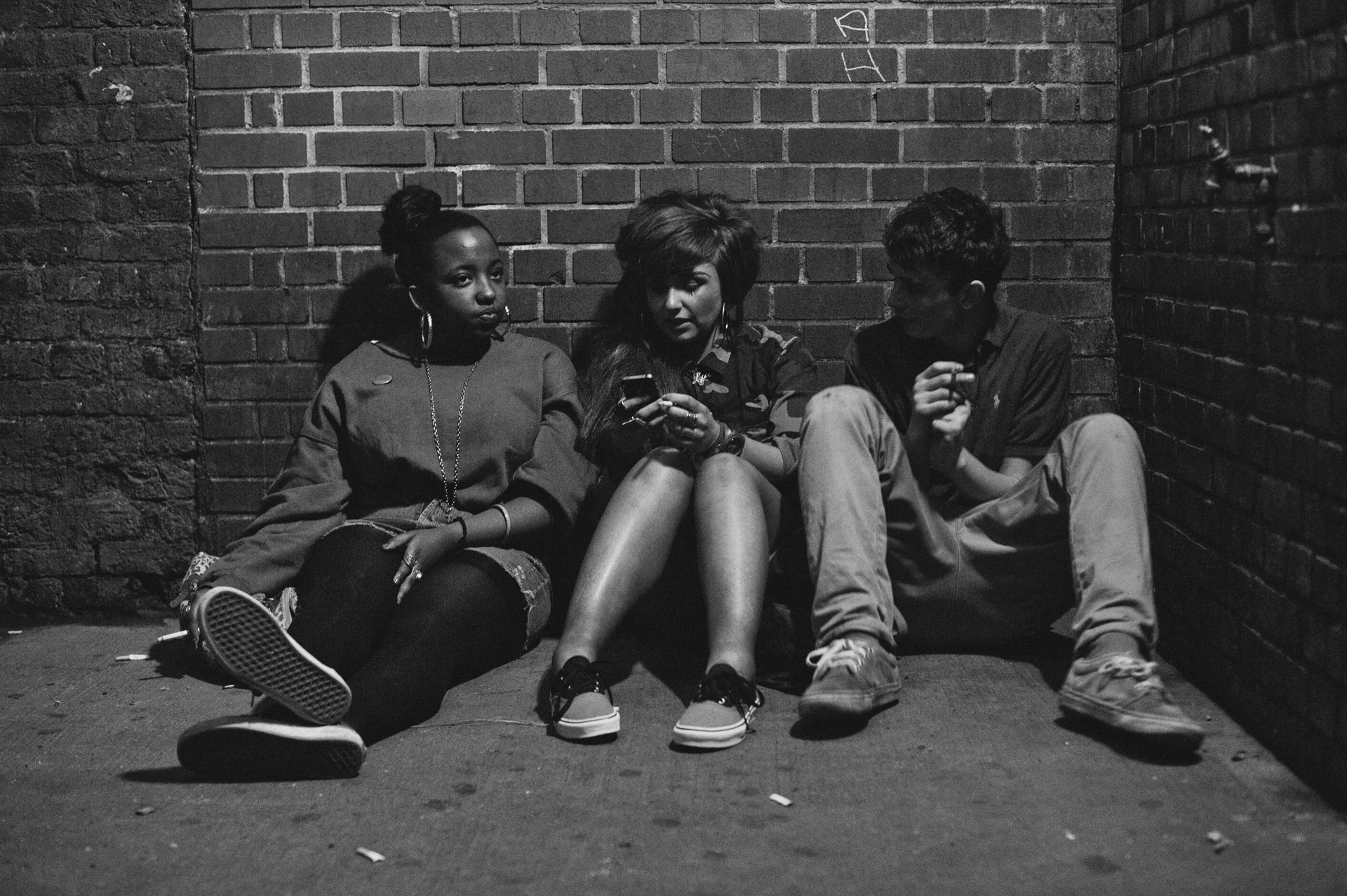 Checkpoint Service
Checkpoint deal with loads of problems including relationship problems (family or friends), housing problems (including homelessness or if you have run away from home or forced out of home), health concerns, drug and alcohol.
Phone 01803 200100 to arrange a meeting with a worker in the surgery or you could go to the drop in Centre in Torquay which is at 7 Victoria Road, Ellacombe, Torquay, TQ1 1HU - or visit their website via https://www.childrenssociety.org.uk/ (children's rights).
Alcohol - Do you have concerns about binge drinking, the affect alcohol has upon relationships, your health & so on?
Exercise - Find a sport or activity you enjoy and do it as much as you can! It will help you lose weight, feel good about yourself, improve your school work and will help prevent illness such as Osteoporosis, Heart Disease and Depression.
Acne - This is common and is usually treatable. You need to take treatment for several months to clear spots.
Diet - If you eat healthy food, you are more likely to stay healthy. Getting into the habit of eating healthily now will help you for the rest of your life. 5 portions of Fruit or Veg a day is a great idea. And not too much fatty food, take-aways or snacking.
Contraception - Do you know your options?
For lots of information on all of the above, including tips and guidance visit: https://www.healthforteens.co.uk/
Happiness
The dictionary says that happiness is the state of being happy! It also says that good fortune, feeling content, pleasure or gladness can make a person feel happy. One thing is for sure and that is that money cannot make a person happy, nor can having all the things that anyone could want.
Happiness is more about feelings and interactions with other people than having things.
Most people want to be happy but many of us seem to struggle with actually being happy. Too many young people try to measure their own happiness against their perception of the happiness of their peers and this distorts the value of happiness from feelings to materialism. To find out more check out these sites:
http://www.cyh.com/HealthTopics/HealthTopicDetailsKids.aspx?p=335&np=287&id=2243 and http://www.playsuperme.com
Sleeping
The journal Sleep, found sleep-deprived teens were 24 per cent more likely to suffer from depression and a fifth more likely to have suicidal thoughts. 'The problem is that society has changed,' said Dr Paul Gringras, director of the Evelina Paediatric Sleep Disorder Service at Guy's and St Thomas' Hospital in London.
'Artificial light has disrupted our sleep patterns. Bright room lighting, TVs, PlayStations, mobile phones and PCs can all emit enough light to stop the natural production of melatonin. The early morning wake-ups for school mean they're not getting the average eight to nine hours of sleep needed,' Dr Gringras told the NHS.
Find out more - http://www.nhs.uk/Livewell/Childrenssleep/Pages/Teensleeptips.aspx
Smoking
Did you know that girls become addicted to nicotine quicker than boys? The younger you are when you first experiment with smoking, the easier it is to become addicted to nicotine.
Stained fingers. Bad breath. Sore throat. Hacking cough. Noxious clothes. Hardly the characteristics someone looks for in a partner.
How about some more reasons to avoid smoking?
Smoking can cause lung cancer, weak bones, stomach ulcers and dry, wrinkled skin, and a lot more too. These aren't even half of the unfortunate side effects of smoking, and yet thousands of teenagers continue to take up this unsavoury habit every day. Lack of information about the dangers of smoking combined with a sense of invincibility tricks young people into thinking that they aren't doing anything harmful. Save yourself the misery and get the real facts on smoking.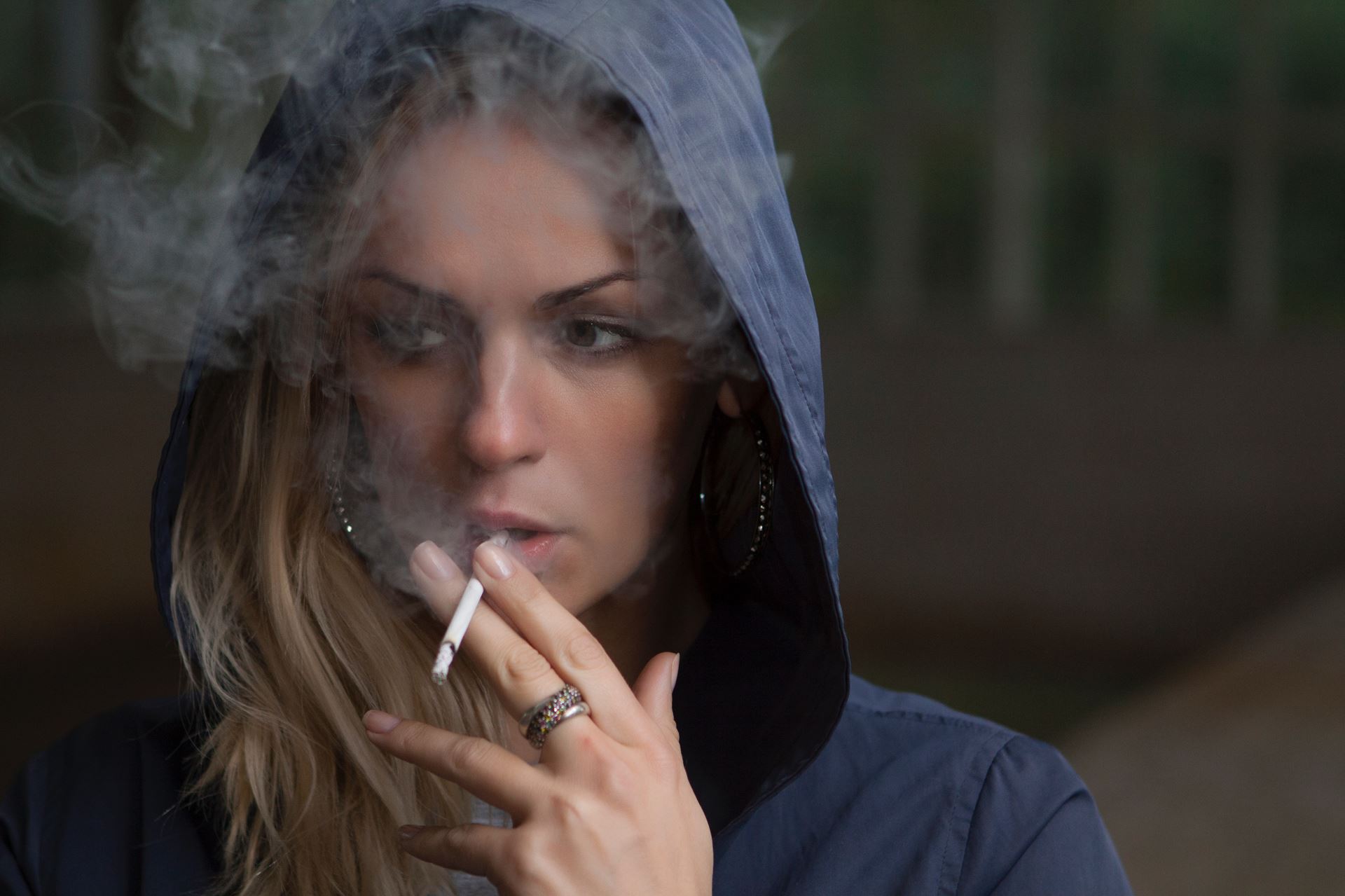 Inside a Cigarette
A lot of teens truly believe that cigarettes aren't bad for their health, but cigarettes are loaded with over 4,000 chemicals. At least 10% of these ingredients are carcinogenic, which means that there are more than 40 cancer causing chemicals rolled up in each cigarette. Just a few of the chemicals you'll find inside of a cigarette included are shown below:
Acetone, a common ingredient in nail polish remover.
Ammonia, a common component in household cleaning products.
Arsenic, a poison that can be lethal.
DDT, a chemical so harmful it has been banned from most insect repellents.
Formalin, a chemical used to preserve human remains.
Nitro benzene, a chemical commonly added to petrol.
Nicotine, the substance that makes smoking addictive.
Don't Even Start - A lot of teens start smoking because they believe it makes them seem more mature, or because they believe that it helps them relax. Unfortunately these teens don't realise that smoking is addictive, so rather than relaxing they become slaves to their cigarettes.
Stressed?
A lot of young people are stressed, although they often hide it. Perhaps you are being bullied or abused, struggling at school or with your family, or someone close has died. You may feel "out of control" and stress can even give you physical symptoms!
Phone us up & ask to speak to a Doctor or Nurse.
Or phone Childline on 0800 1111.
Cannabis & Other Drugs
Drug related guidance. Drugs can lead to memory problems, long-term mental health problems and physical diseases. Check out some facts about cannabis, alcohol & other drugs here:
Phone Frank on 0800 776600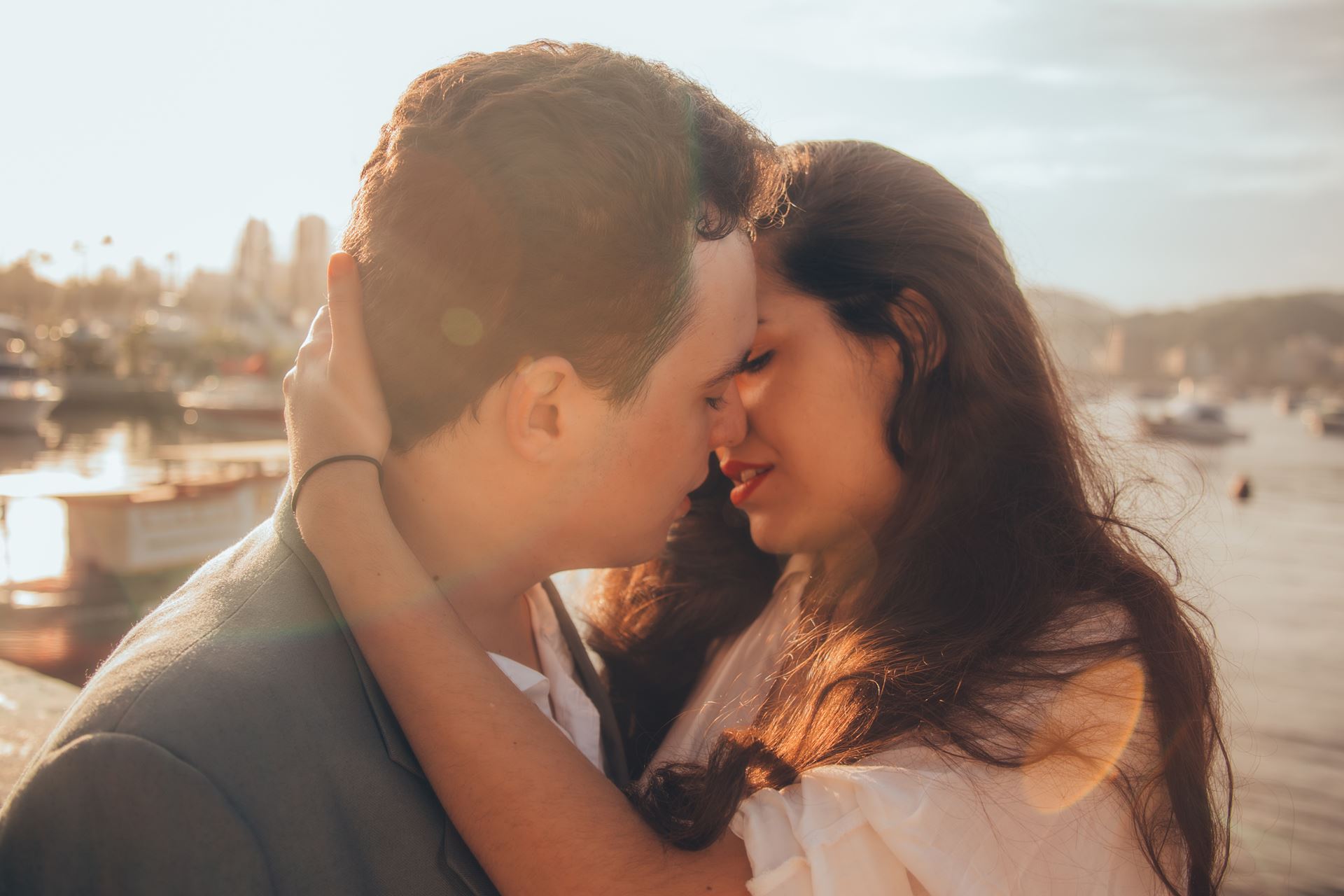 Sex
If you have never had sex, you are normal! 80% of girls and 75% of boys under 16 haven't had sex. Try to avoid sex until you are in a long-term committed relationship. Casual sex can cause lots of anxieties, and unprotected sex (no condoms) can cause Chlamydia (there's lots in Torbay!) or other STD's (Sexually Transmitted Diseases), or even babies! If you are worried about STD's then talk to us or phone the "GUM" clinic on 01803 656500 to get checked out or just drop in to the Castle Circus Health Centre Torquay 9am-12am (be early to ensure you get seen) or Midvale Clinic Paignton Monday 4-6.20pm, Tuesday 3-5pm.
Are you ready for sex? Where can you get contraception or free condoms? Is your body normal? What should you do if a condom splits? And what about infections? Find answers to these questions, and more.
Sexwize is your friendly guide to sexual health and contraception services within Torbay. You will be able to find accurate and up to date information about sexual health and contraception services in Torbay, as well as information about where you can access free condoms and chlamydia testing. All the services listed throughout the site are free and confidential and many of them are also able to offer information, advice and support on a range of issues relating to your sexual health.