Shared Care Agreements
Following advice from NHS England and the General Medical Council, the Partners at Chelston Hall Surgery have made the decision not to enter into shared care agreements with private healthcare providers with effect from 1st November 2023. This means that your NHS GP cannot take responsibility for prescribing and monitoring new specialist medication if your diagnosis and treatment came from a private health care provider and the treatment falls outside the usual prescribing practice of your GP. We will however continue to honour any existing arrangements for patients who are already receiving this care from us.
This was a difficult decision, especially when waiting times for NHS appointments can be long, but we feel it is the only way to ensure the quality and safety of the care we provide. Should you wish to have an NHS referral for your condition, we can of course arrange this as appropriate.
Please be assured that the clinicians at the surgery will continue to support you and be involved in all aspects of your NHS care.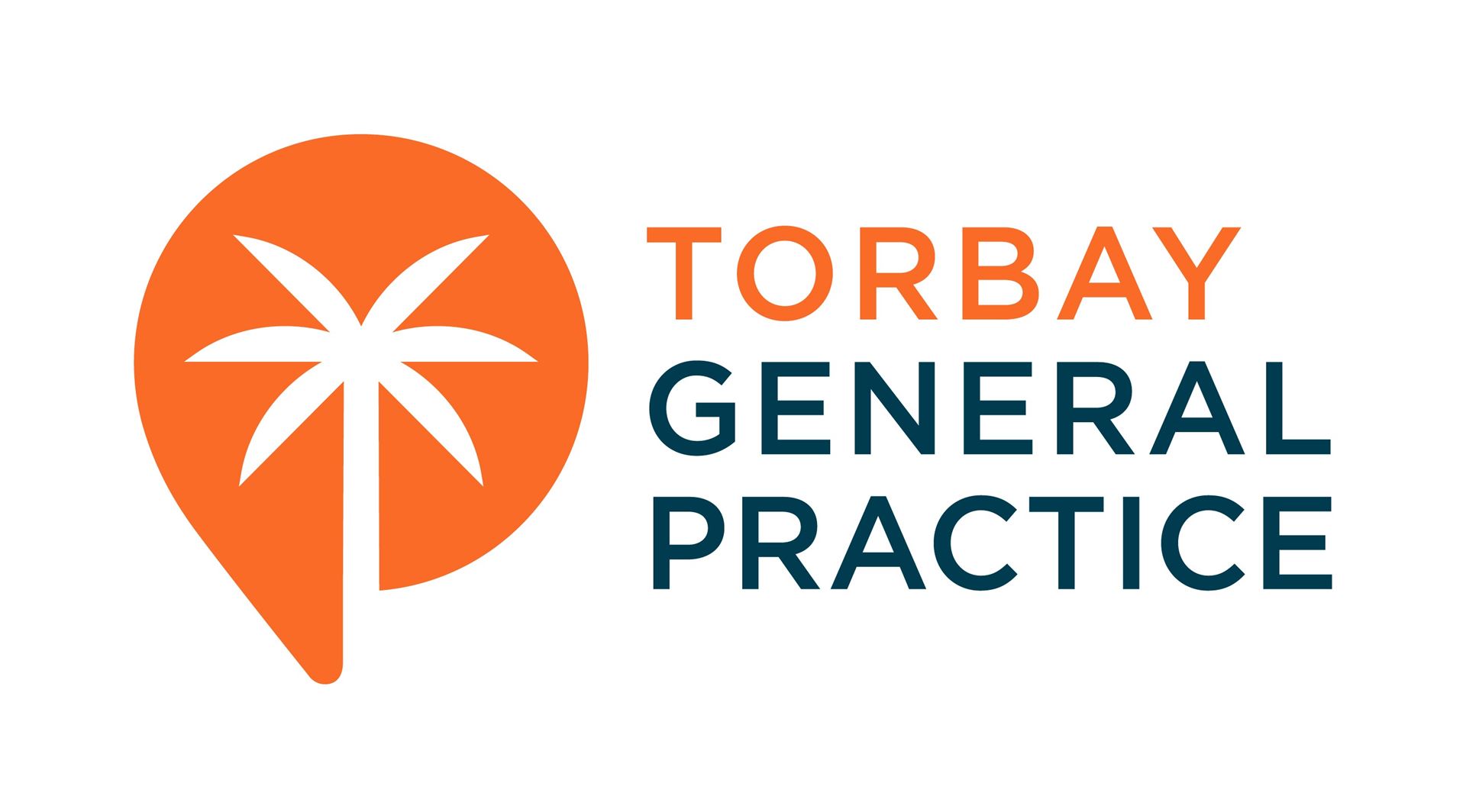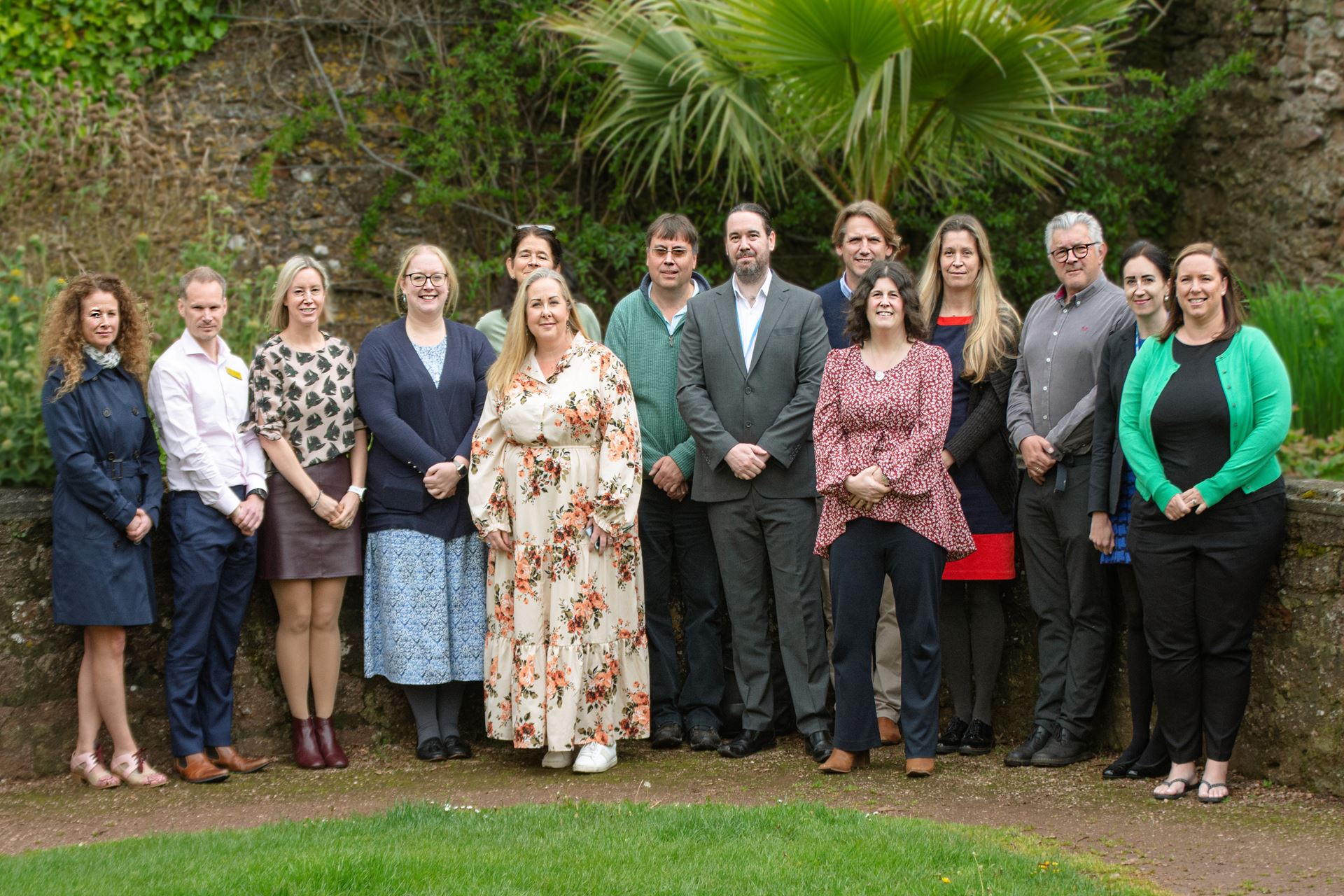 Torbay General Practice
Chelston Hall Surgery is part of an alliance of ten GP surgeries called Torbay General Practice (TGP).
TGP's surgeries work together to deliver large-scale services and tackle wider health issues more effectively.
However, day-to-day services – such as GP consultations and nurse appointments – are still delivered by each practice individually.
Like many parts of the country, Torbay's population faces a number of health challenges. The age profile of the area is comparatively high, which means long-term health conditions, such as diabetes and heart disease, are increasing.
Working together more closely enables practices to address those issues more effectively. It allows us to organise services and systems that are more robust, sustainable and effective for the local population.
TGP's initiatives include the Torbay Care Home Visiting Service and the Covid Vaccination Service, based at the Riviera International Centre.
As a collaborative, TGP can also maximise the strengths and skills of individual practice staff and it means support is available for practices that might face certain challenges.
TGP is made of the following practices:
• Compass House Medical Centres
• Pembroke House Surgery
• Chilcote Surgery
• Southover Medical Practice
• Brunel Medical Practice
• Chelston Hall Surgery
• Croft Hall Medical Practice
• Mayfield Medical Centre
• Corner Place Surgery
• Old Farm Surgery.
It is led by a representative team (pictured) made up of the practice manager and a GP from each of the ten practices. The team works together on initiatives that benefit all patients across Torbay.
To find our more and keep up to date with TGP's news and initiatives, take a look at the group's website https://www.torbaygeneralpractice.co.uk and Facebook page https://www.facebook.com/torbaygeneralpractice.
TORBAY CARE HOME VISITING SERVICE
Torbay has one of the highest number of care home beds in England and this patient group often has significant medical needs.
In 2017 the 10 GP practices in Torbay created Torbay Care Home Visiting Service (TCHVS); a specialist multidisciplinary team supporting care home patients throughout Torbay.
The team is made up of local NHS GPs, nurses, paramedics and pharmacists. They have expertise in care home medicine, including frailty, dementia, medication side effects, advance care planning and palliative care. They look after our patients in care homes alongside our practice staff.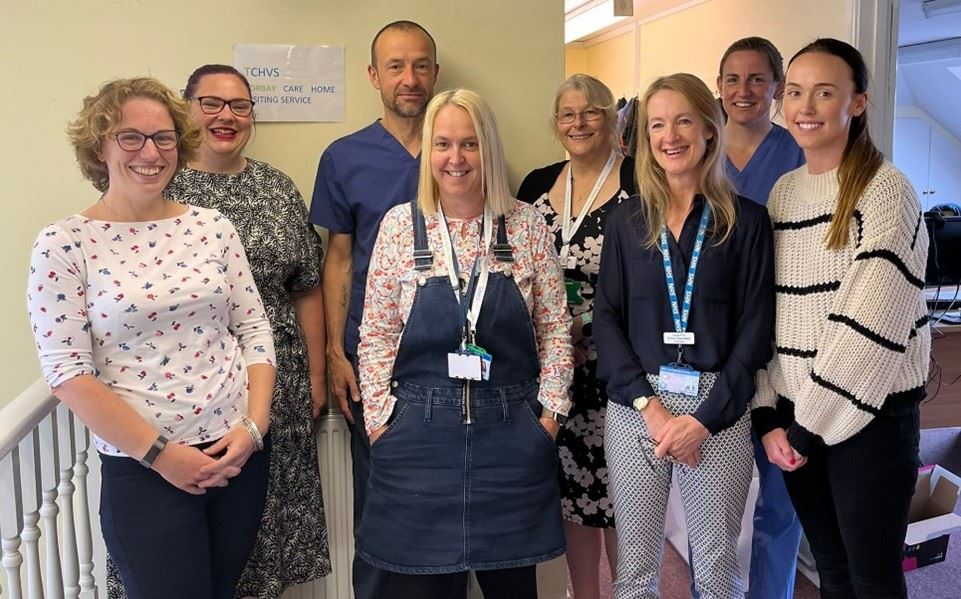 Some of the Torbay Care Home Visiting Service Team
Patient advice and messages for elective care waiting lists
Information for

patients

about waiting times is available on the waiting times page on MyHealth.
It states: If you would like to be seen elsewhere or have been waiting a long time to be seen or for treatment please contact DRSS on 01626 883888 or email: drss.helpdesk@nhs.net to discuss your options.
The NHS Constitution gives most people living in England the right to choose where to receive treatment. You have the right to choose the organisation that provides your NHS care when you're referred for your first appointment with a consultant. So if your GP recommends that you see a specialist, you can choose where and when to see them.
Please note DRSS are unable to give exact guidance on how long you will wait to be seen for an appointment.
Please do not contact the hospital or your GP to check where you are on the list as they will not to be able to provide you with this information. The only exception to this is if you feel your condition is worsening prior to their hospital clinic appointment or procedure. In this instance, contact your GP.
For more information about local waiting times, managing pain and mental health support, please visit MyHealth-Devon.nhs.uk/WaitingTimes.