FLU VACCINES - BOOK NOW
We still have vaccines available for patients aged 65 and over
CALL: 01803 605117 and choose option 1 for appointments.

Please call after 11 am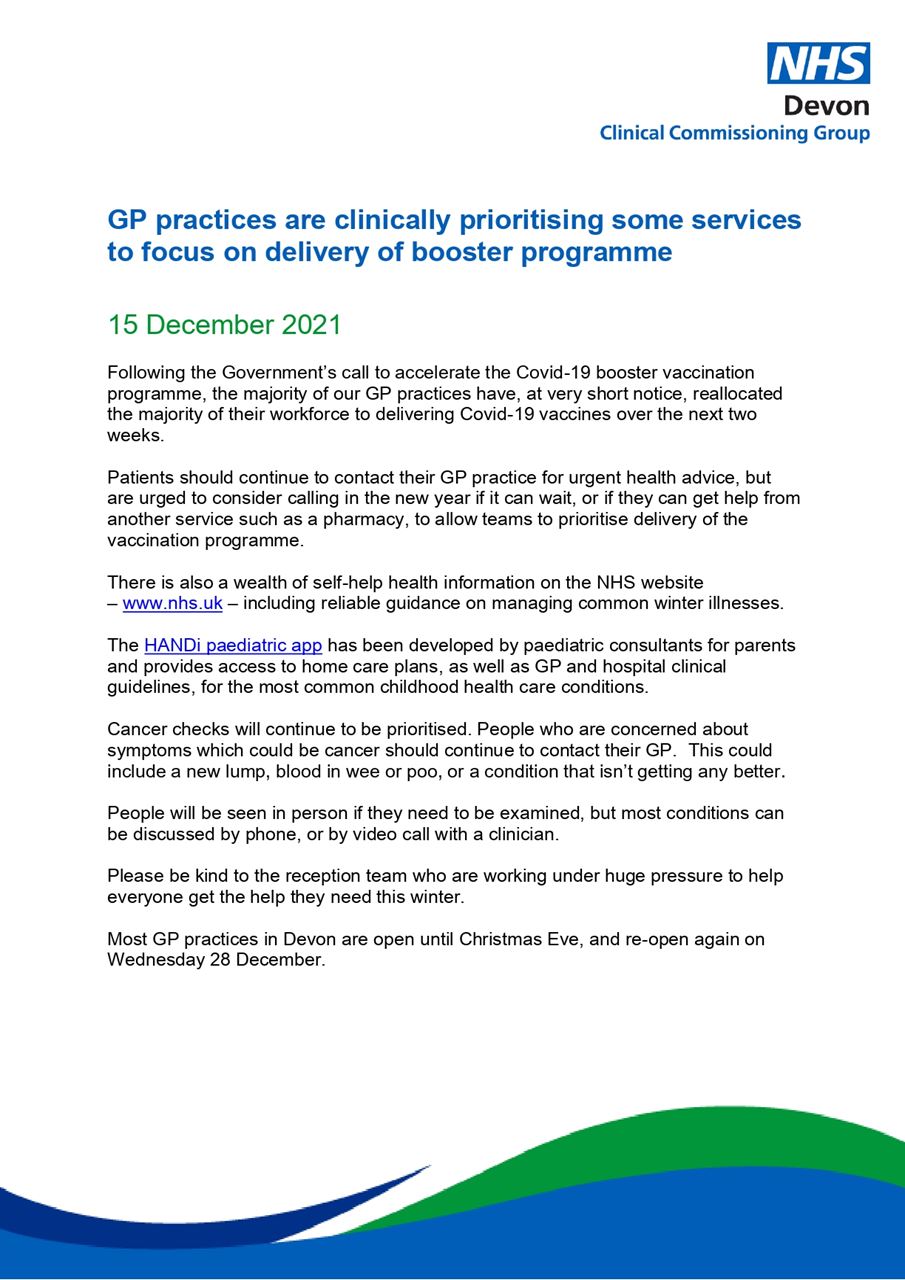 National Data Opt Out
National Data Opt-out
There have been posts on social media with false information about opting out of sharing your data with the NHS.
Here's what you need to know:
There is no 30 September deadline for opting out of sharing your data. You can opt out at any time.
NHS Digital will never sell your data.
There are strict rules about how NHS can use your data. It's only shared securely and safely.
Shared data helps the NHS. It has been used to find the first treatment for coronavirus and for vaccine research.
Read NHS Digital's response to the false information about the national data opt-out
There are two types of opt-out options you can sign up for, the National Data Opt Out and Type 1 Opt-out:
National Data Opt Out means that NHS Digital will not share any confidential patient data it holds but will collect data from your GP medical record to use for its own service planning and research purposes. To do the National Data Opt Out, register your preference at https://www.nhs.uk/your-nhs-data-matters/ This was previously known as the Type 2 Opt Out.
Alternatively, you can call 0300 3035678 for more information.
Type 1 Opt Out means NHS Digital will not collect data from your GP practice. To do the Type 1 Opt Out, click HERE to complete the attached form and return it to us via our reception team or by email chelston.hall@nhs.net
The e-consult service below is not available during evenings and weekends.
Please contact 111 if you require medical assistance outside of the GP Surgeriy hours or 999 for emergencies.